Kell Townsend
sympathy for the devil.



○ Messages : 231
○ Multi-comptes : nan.
○ Job : repealed from everywhere, he spends his days downtown, smocking and watching you with a creepy smile.
○ Relationship status : he doesn't want to be loved.

SEEDS OF GOLD
Relationship:
RP: available 2/3 : solal.

Sujet: - demande de rp Mer 15 Nov - 18:04

---



demande de rp.


partenaire particulier cherche partenaire particulière.


 


› Vous voulez rp, mais vous n'avez pas de partenaire, faites votre demande ici pour en trouver un(e) !


_________________

- did you hear about the midnight rambler the one that shut the kitchen door, he don't give a hoot of warning wrapped up in a black cat cloak he don't go in the light of the morning; he splits the time the cock'rel crows, talkin' about the midnight gambler, the one you never seen before. | @ the rolling stones.
Gabe Gallagher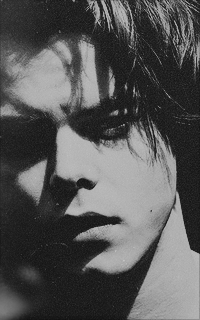 ○ Messages : 47
○ Job : électromécanicien
○ Relationship status : better off alone

SEEDS OF GOLD
Relationship:
RP: 2/3 (solal)

Sujet: Re: - demande de rp Jeu 16 Nov - 10:29

---

J'suis ouverte au rp, si ça dit à quelqu'un

_________________

better off alone anyway