THE RAVEN KING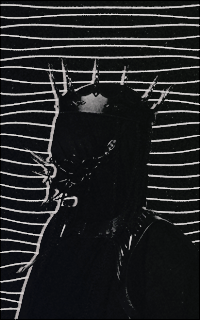 ○ Messages : 141

SEEDS OF GOLD
Relationship:
RP:

Sujet: - ressources / idées. Dim 5 Nov - 21:40

---



ressources d'aide au personnage.


help.


   
   

›

En plus de brainstorming avec les membres de LTTR, voici quelques liens et ressources qui pourront vous aider dans la (re)création de votre personnage !

› young adult character generator

/ générateur de nom et de caractère (en anglais)

› fake name generator

/ générateur d'identité (en anglais, propose plusieurs nationalités)

› diverse character generator

/ comment s'éloigner des sentiers battus en construisant votre personnage (en anglais)

› fiche descriptive d'un personnage

/ étape brainstorming de construction du personnage (en français)

› how to write better characters

/ des conseils pour s'améliorer et écrire de meilleurs personnages (en anglais)

› idées de personnages : ›

un personnage maudit depuis toujours par le biais d'une malédiction familiale, sauf qu'il n'en a aucune idée.

›

un personnage persuadé d'être doté de pouvoirs surnaturels, sauf que ce n'est pas le cas.

›

un personnage surnaturel lui-même chasseur.

(dans la limite des places disponibles d'inventés)›

un adolescent atteint d'une maladie terminale, qui veut trouver le roi-corbeau pour guérir.

›

un dignitaire religieux (de n'importe quelle obédience) en mission contre le surnaturel.

›

une sorcière solitaire, décidée à semer le chaos partout où elle passe.

(dans la limite des places disponibles d'inventés)›

etc.

› avatars originaux/peu vus :› boys : riz ahmed, fionn whitehead, john boyega, reece king, dacre montgomery, daniel brühl, dylan minnette, domnhall gleeson, frank dillane, ezra miller, frank ocean, keith stanfield, cris cab, ansel elgort, jeon wonwoo, kendrick lamar, oscar isaac, etc.› girls : tashi rodriguez, zendaya, rose leslie, jessica brown-findlay, josefine pettersen, zoe saldana, ella purnell, sofia boutella, solange knowles, hirai momo, natalia dyer, marina diamandis, laura harrier, deepika padukone, rihanna, evan rachel wood, natalie weaver, etc.